Introduction  #
"Tell me about yourself" is an age-long interview question that any job Monitoring and Evaluation expert should expect as part of the recruitment process. The question might seem like an easy win when preparing for an interview; after all, you're in the best position to know things about yourself! Whether you are preparing for a preliminary phone screening, sitting down with the company's CEO in the final stage of the hiring process, or speaking to your prospective boss, "Tell me about yourself" is among the first things a Monitoring and Evaluation (M&E)) recruiter will ask you.
Providing an answer that will put you in the good books of the recruiter can be complicated and stressful. The way you respond to the question can land you the job. So, it's important to prepare in advance so that you can use this question to set the stage for a successful interview.
Ahead, you will learn the intention of recruiters for asking this question. You will also learn how to properly respond to this question using our tried-and-tested formula to nail any job opening. Finally, we will share one example that will inspire you to structure your answer.
Let's dive in!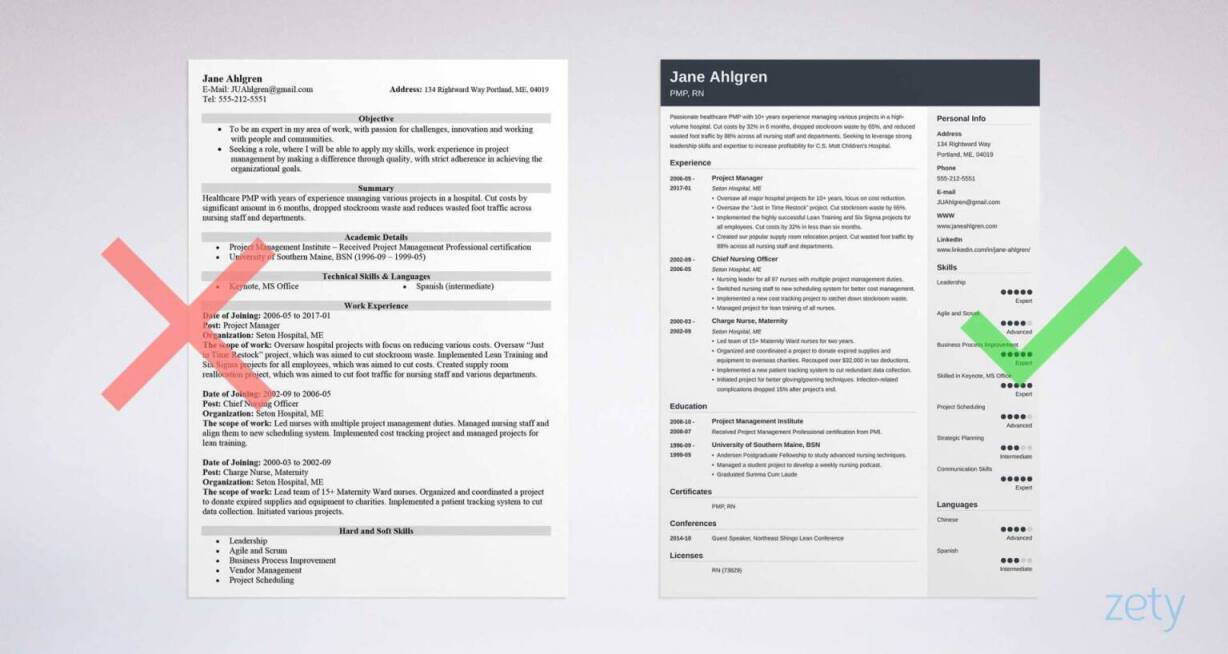 Sample resume made with our builder—See more resume samples here.
1. Why interviewers ask you to "Tell me about yourself" #
The key to crafting a perfect response that will land you a job is to first understand why recruiters ask this question in the first place. In other words, if you don't understand the reasons why the hiring manager asks this question, then you're likely going to lose their job offer.
Here are some of the reasons why hiring managers ask this question:
To get to know you professionally as an evaluator
To understand what your M&E skills are in a work environment.
It's a soft spot to kick-start the interview.
To set the direction for the interview.
Prospective employers want to know you professionally, and not personally. In most cases, they already know a few basic information about you as captured in your resume or cover letter, or from a brief conversation you had with them on the phone. Your response to the question during an interview will give them an insight into some of your soft skills Monitoring and Evaluation skills.
Can you establish rapport? Do you maintain eye contact while talking? Are you good at communication? Are you confident while responding to the question? These are some of the areas that recruiters and Monitoring and Evaluation managers usually focus on. Your response at this point will determine the next questions that will follow. If you get it right with this question you can rest assured that the entire interview will go smoothly. 
2. A simple formula for answering "Tell me about yourself" #
To properly answer this question, we have crafted a tried-and-tested formula that works in any situation. It's important that you memorize this formula to land your dream job in M&E or in International Development. The formula goes thus:
Start your response by mentioning a key strength that the interviewer is looking for.
Explain how that strength helped you to be part of a team that grew your employers' business in the past.
Back your answer with realistic and achievable metrics.
Round up your answer by explaining to the interviewer how you would be a perfect addition the their team if given the opportunity.
Some Examples To Inspire You #
Here is an example of how to respond to the question "Tell me about yourself" if you are applying for an experienced IT role.
Right way to answer the question
Q: Tell us a bit about yourself.
A: (1) In the over 5 years of working as an M&E analyst professional, I really enjoy providing evaluation reports that proffer solutions to organizations. (2) In XYZ company, I led a team of 5 evaluators for two years to evaluate the programs in the health sector develop an M&E software that helped the organization to improve the effectiveness of activities (3) Before working for XYZ company, I had worked for ABC Company for two years as a researcher assistant. (4) The role gave me an opportunity to be part of a team that slashed security breaches in the company by over 70%. (5) An opportunity to work in your organization will help improve my talents for the benefit of the organization and my personal growth. 
NB: You will notice that this answer captures all the 4 elements in the formula.
Wrong way to answer the question
After graduating from college, I have always longed to work in monitoring and evaluation. My passion for the M&E industry didn't start today, In fact, I always love playing around with qualitative and quantitative data. I got my first opportunity to work as an interviewer when I relocated to Ottawa in 2016, and ever since then I can't imagine doing something else. 
The wrong answer may not be entirely wrong as you can see above. In fact, most M&E candidates would toe this line. But in any interview setting, you are not the only applicant. Your chances of landing a Monitoring and evaluation job will depend on the strength of your answer relative to the answers that other applicants provided.
#3. Make Your Answer Relevant #
As you prepare for the interview and practice how to craft the perfect answer to "Tell me about yourself", make sure your answers are relevant. In other words, your answers should address the hiring manager's needs. One way to craft a relevant answer is to revisit the job posting. There, you will see what skills and other abilities the recruiter needs. 
If the job opening wasn't advertised, then browse through the company's official website and social media platforms to understand the company's culture and the skill set they are looking for. You can also check out the company's current employees on LinkedIn to know their skills, training, and certifications.
Key Takeaway #
Here's how to answer "Tell me about yourself:"
Introduce yourself by referencing the job's needs. Learn them by reading the offer carefully and researching the company.
Tell the recruiter about your past achievement(s) and why you're excited about this opportunity.
Mention the numbers in your answer. They give insight into your real-life impact.
Review tell me about yourself sample answers. They'll help you give the perfect answer.
Practice your answer to feel confident enough to deliver it flawlessly under stress.